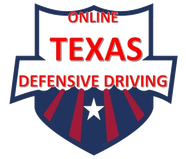 RASA PARALEGAL SERVICES
has extensive paralegal
and legal research experience to achieve the results that you anticipate. We are able to provide numerous document preparation including:
Legal research and preparation of files in topics such as Immigration and Personal Injury law
Preparation of client communication correspondence and

legal invoicing with appropriate attachments and summary of information obtained on researched topic
Retrieval of records or filing of documents
Legal Assistant and Paralegal Services
We are a full service Bilingual, Freelance Legal Assistant, Paralegal firm with extensive experience in State and Federal Law. Under Attorney Supervision, we provide Legal Support, Document Preparation, for Business, Family, Immigration, Bodily Injury, Damages due to Negligence, Divorce, Criminal and Civil Litigation law.
We are able to provide support at our office or off site such as at a medical or legal appointment as required by your Clients. We are ready to assist you as an interpreter, translator, paralegal and/or and Notary service at our office or off site at a mutually agreeable location.
Whether you are needing the translation of a contract in professional Spanish or English language, or needing assistance in preparing your clients immigration or bodily injury file, RASA Paralegal Services can make a difference.
Our doors are also open to the general public. We can assist you in various tasks such as:
*copy, fax, printing and secretarial services
*off site interpreter for medical visits
*translation of foreign birth certificates
*notary service and apostiles for documents to be used in foreign countries
*assisting individuals in translating and filling out applications
*temporary or as needed office, conference and training rooms space off site interpreter for medical visits
If you require assistance for any service, please feel free to contact RASA Paralegal Services to determine if we can be of any assistance to your specific need. RASA Paralegal Services provides on-demand document preparation and paralegal services to clients throughout Houston and surrounding areas, complete paralegal virtual assistant services are also available. Call: (713) 270-9434